| | | |
| --- | --- | --- |
| | Categories | |
| | | |
| --- | --- | --- |
| | Information | |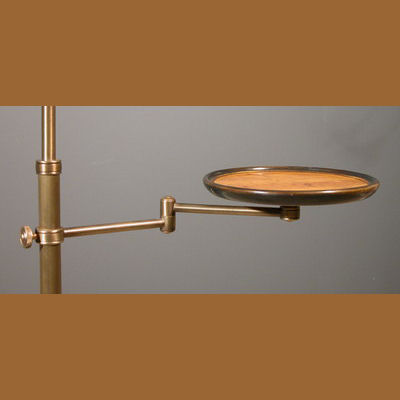 06010200 BRAZO C/MESA PARA TUBO REDONDO
115.08€
57.55€

| | | |
| --- | --- | --- |
| | Quick Find | |
| | | |
| --- | --- | --- |
| | Languages | |




O

ur Company was founded in Madrid in 1913. Since then it has been dedicated to manufacture and distributing Decorative Lamps, Furniture, Bronzes, Gifts and Decorative Domestic Items.

Villalba was founded in Madrid in 1913 by Pedro José Villalba who moved from his home Riopar and brought his century's knowledge about the manufacture and embellishment of bronze and brass.

At first his work was based on artistic and exclusive pieces for public buildings and churches, until about the middle of last century when he began to produce and to market lamps, furniture, bronzes and decorative domestic goods.

Today, after almost one century, the firm has became one of the sector's leading references, thanks his wide selection of products of decorative domestic goods and his ability for adapting to specific orders of main clients like hotels, theatres, restaurants, etc.




We manufacture classical lamps using brass as raw material, realizing an extensive range of collections which covers all the requirements of decorative lighting may have: ceiling lamps, standard lamps, table lamps and wall lights.

Our exclusive and original collection of cherry wood furniture is made by craftsmen to Villalba's own careful design and special high quality finish. Without doubt the old-looking antiquarian style with varnish shellac offers a selection of original pieces carefully finished to a unique standard.

Villalba's identity signature was realized by the collection of bronzes made using the ancient technique of loss waxing, made by craftsmen making our products both exclusive and different to the rest of the market suppliers.
We also manufacture other products in metal, like furniture and auxiliary tables, bath accessories and dishes set collections.


Our import department have selected an extensive range of decoration products from all over the world. These products for the house demonstrate the unmistakable style and quality which clearly characterize Villalba´s signature eg carpets, bronzes, pictures, porcelains, gifts and decorative domestic goods.



In our premises, at Manuel Tovar street nº42, Madrid, we have 1.500 m² of permanent showroom, where you can visit and see a large selection of our products from different collections displayed in a manner to suggest our proposals as an integral decoration concept.
For our customer´s convenience we offer extensive opening hours and free parking.

Our manufacturing, storage, distribution and office facilities are located in Torrejón de Ardoz (Madrid) in a modern building of about 8.000 m². This complex has been created to centralize and optimize the manufacturing process and quality control of our products from the very beginning until the final delivery to the client. Please do not hesitate to visit our showroom in Madrid or to contact us for a personalized commercial service.